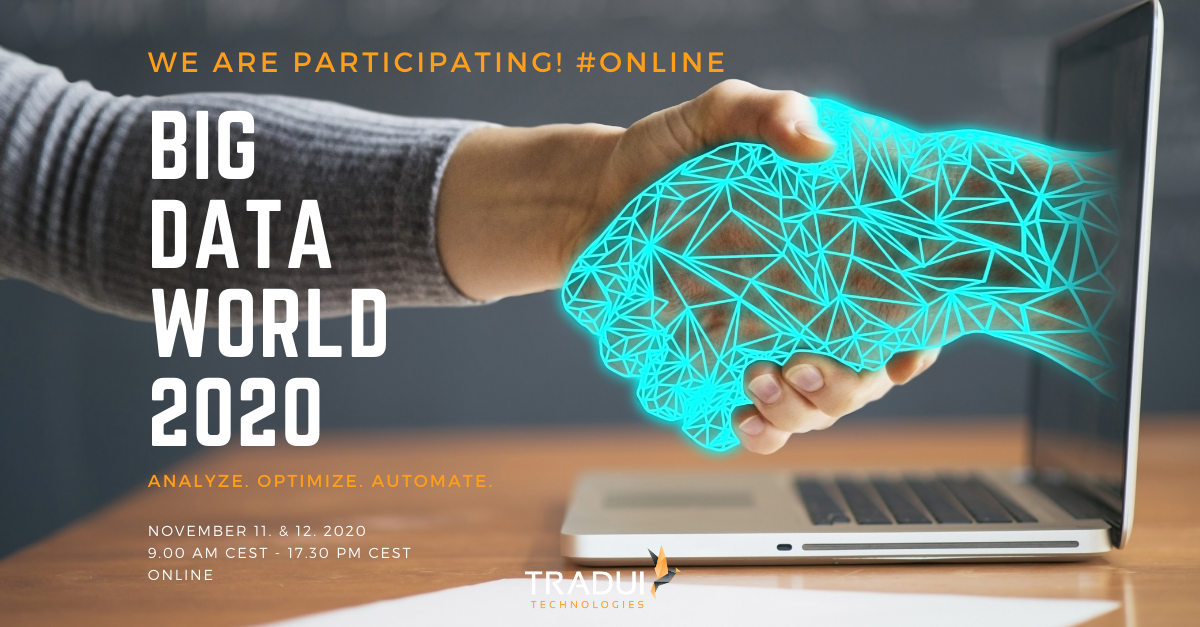 BIG DATA WORLD 2020 – TRADUI Technologies will be attending again as a virtual exhibitor
The world's largest event for data analytics, software solutions and innovations will take place as a virtual conference this year.
We will be presenting our products and innovations on our virtual booth. Attendees can book a personal meeting with our experts. During our online session, visitors will also get a comprehensive insight into our services and software solutions that we offer.
The two-day event takes place on November 11th and 12th from 9:00 to 17:30 (ECT).
For free participation and registration at Big Data World, please click on the link below:
https://www.bigdataworldfrankfurt.de/traduitechnologies
We look forward to your virtual appearance!
TRADUI Technologies GmbH