Text Manager: Extending BIRT's Text Formatting
Our Text Manager Plugin extends the possibilities to output HTML-formatted text with BIRT and to use those for different output formats like PDF.
Structured by Style Sheets
The Text Manager enables you to use structured HTML-texts and text blocks. Those can be implemented into documents and reports via BIRT based on Cascading Style Sheets (CSS) and formatted for the output.

It brings automated numbering of headlines and lists with freely definable bullet points are no longer a problem.

We provide you with a standard CSS definition. This can be customized to the individual demands of your company.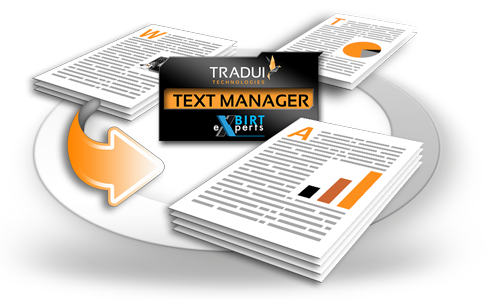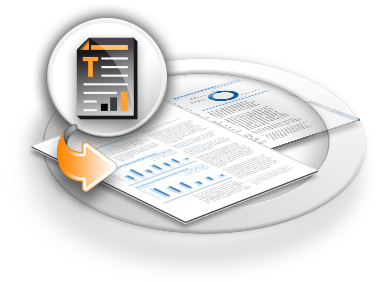 Web-based Text Editor
The Text Manager Plugin is complemented by a web-based texteditor that enables you to compile structured HTML-texts based on CSS and formatting definded therein.
Additionally, it is possible to use your own texteditors embedded within applications, if those support standard HTML-formatting and usage of your own Style Sheet definitions.
Advantages compared to standard BIRT
Easily structured HTML texts and text blocks can be used unaltered with a new style (CSS).
Definition of numbered (H1..H3) headlines, also with hierarchical paragraph numbers (1, 1.1., 1.1.1) within a document.
Definition of unnumbered (H4..H6) headlines.
Definition of lists (li) as enumeration (ul), numeration (ol) and definitions (dl, dt, dd) on several levels.
Text formatting for bold (b), underlined (u) and italic (i).
Text formatting with superscript (sup) and subscript (sub).
Output of source code with equidistant font.
Displaying reference links.
Implementing graphics.
Optimized page breaks.