Extend your knowledge and thereby important company capital with our Education Program.
In more than 14 years in business we developed our core competence "Opensource BIRT". Now we can offer several different trainings and workshops in the field of business intelligence to you.
All of our trainings and workshops are practice-oriented. They are centered around you as a user and your needs.
Our trainings are structured modularly and may be arranged successively.
Please contact us and we will prepare an individual offer for you!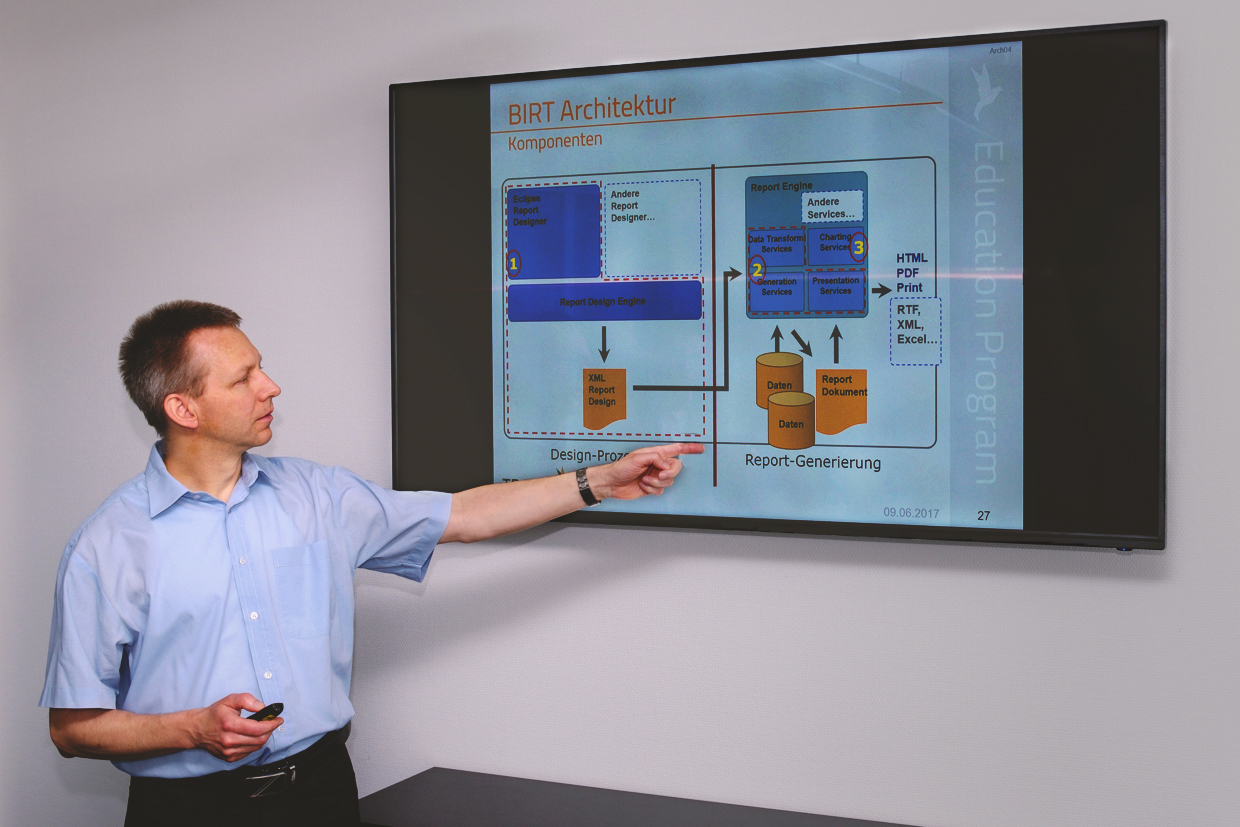 We incorporate the individual knowledge and skill levels of all participants into our workshops.
We offer inhouse trainings at your company.
You will receive comprehensive materials and several examples in digital form.
We will continue to guide you after a training via email, telephone or WebEx conference.
Additional information
All necessary hardware (laptop computers for participants) and software (Eclipse BIRT) has to be provided by the customer. TRADUI will provide all participants with training material.
Agenda and times for trainings can be changed to fit the participants needs. Trainings usually begin at 9am and end at 5:30pm. We schedule 8 hours of training per day.
If you have no experience with databases we advise you to book "SQL for beginners" in addition to your chosen training.