dashBIRD: Data visualization made easy - interactive and dynamic!
Whether in the area of digitalization or for corporate management, visual and easy-to-understand views of information form the very basis for short-term and strategic decisions. dashBIRD offers you exactly the tool you need for these tasks with its graphical visualization elements such as charts, tables, maps and KPIs as well as corresponding drilldown functions. The capability to combine dashboards and reports not only reduces the development effort, but also increases the informative nature of your reports.
Dashboard for data analysis
A dashboard consists of several visualization elements – so called dashlets. The ability to logically link the contents of dashlets allows you to visually display and analyze commercial interdependencies in real time.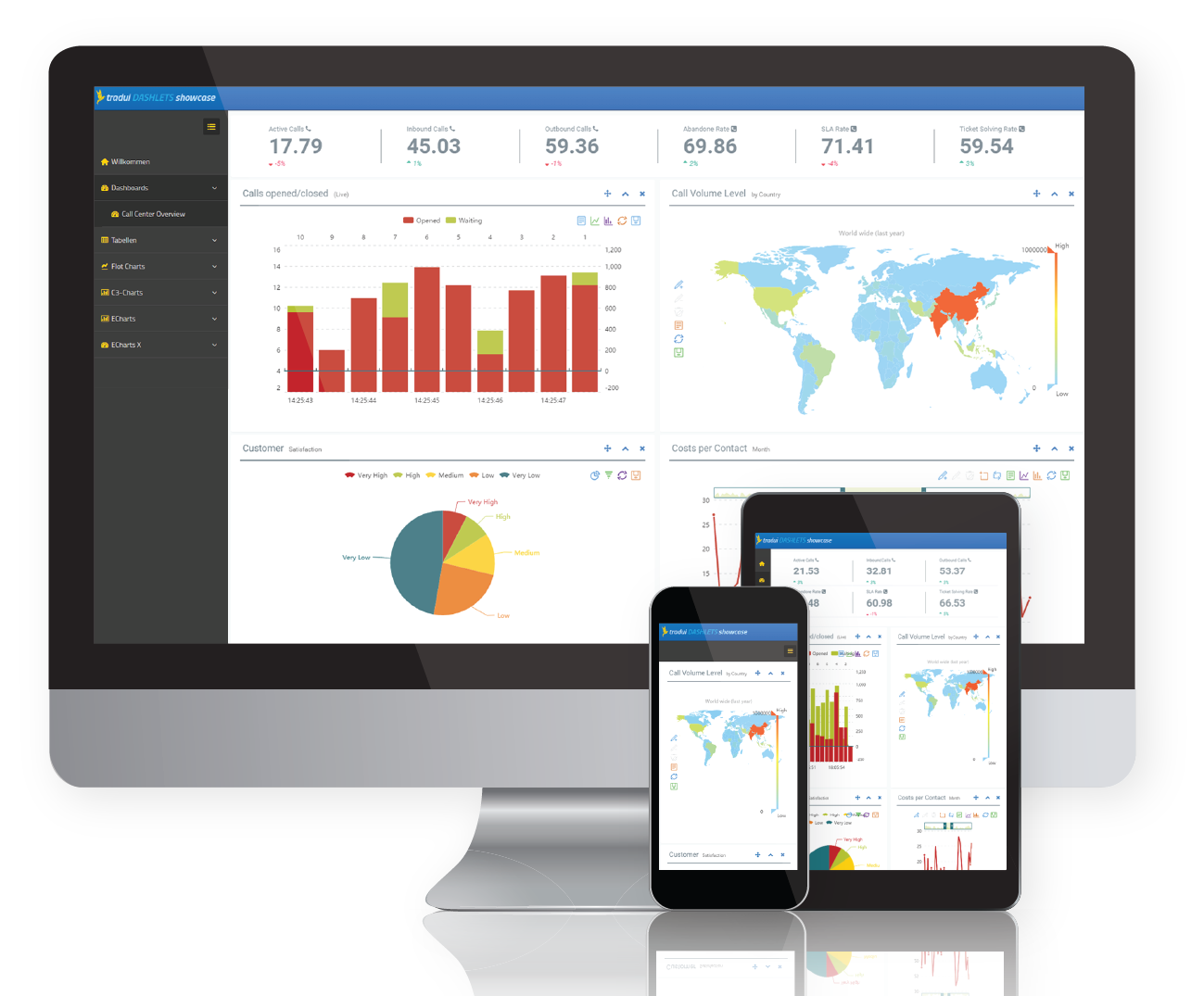 For BIRT users
dashBIRD can be embedded as a plugin within BIRT. This enables you to use the data retrieval capabilities of BIRT and at the same time create interactive dashboards with simple function statements. We have therefore developed our own dashlets engine, which is run in parallel to the BIRT report engine.
Your advantages with dashBIRD