BIRD Applications: easy, quick, interactive
BIRD Applications is part of servBIRD and combines its functions with the possibilities of "Data Manager" to read and write data. So you are able to quickly and effectively develop small and specific applications.
A planning tool for your reporting
Classical reporting offers only a retrospective observation. With BIRD Applications' forms you can transform your reporting into a planning tool. Simply input your projection data and receive a target-performance comparison.
Rapid Application Development
Technical users often need lists with the possibility to edit data. The benefit of developing or extending an application accordingly does not, however, justify the necessary effort. This is where BIRD Applications comes in: Rapid Application Development can be efficiently implemented.
Forms and Input via drill-down
A "BIRD App" consists of a basic report (e.g. a list) and links to the forms. Properties/Options give built-in access to typical tasks like form validation. Hiding or displaying certain fields or groups in a form according to conditions can be controlled dynamically.
Considerable reduction of development effort
Typically, web applications follow the CRUD scheme: Create, Read, Update, Delete. Meaning data is being read/displayed, inserted, changed and deleted via SQL. The highlight: BIRT already offers the possibility to display data in a table, graphically or textual and utilize inputs through parameters.
Use your existing reporting knowledge!
If you are already familiar with BIRT, SQL and JavaScript you can immediatly start to develop small applications to edit data. Compared to a classical implementation the development time is reduced by 70%.
Existing infrastructure
With its roles and rights management servBIRD already has everything a web application needs. Filtering data and authorizing roles can quickly be implemented.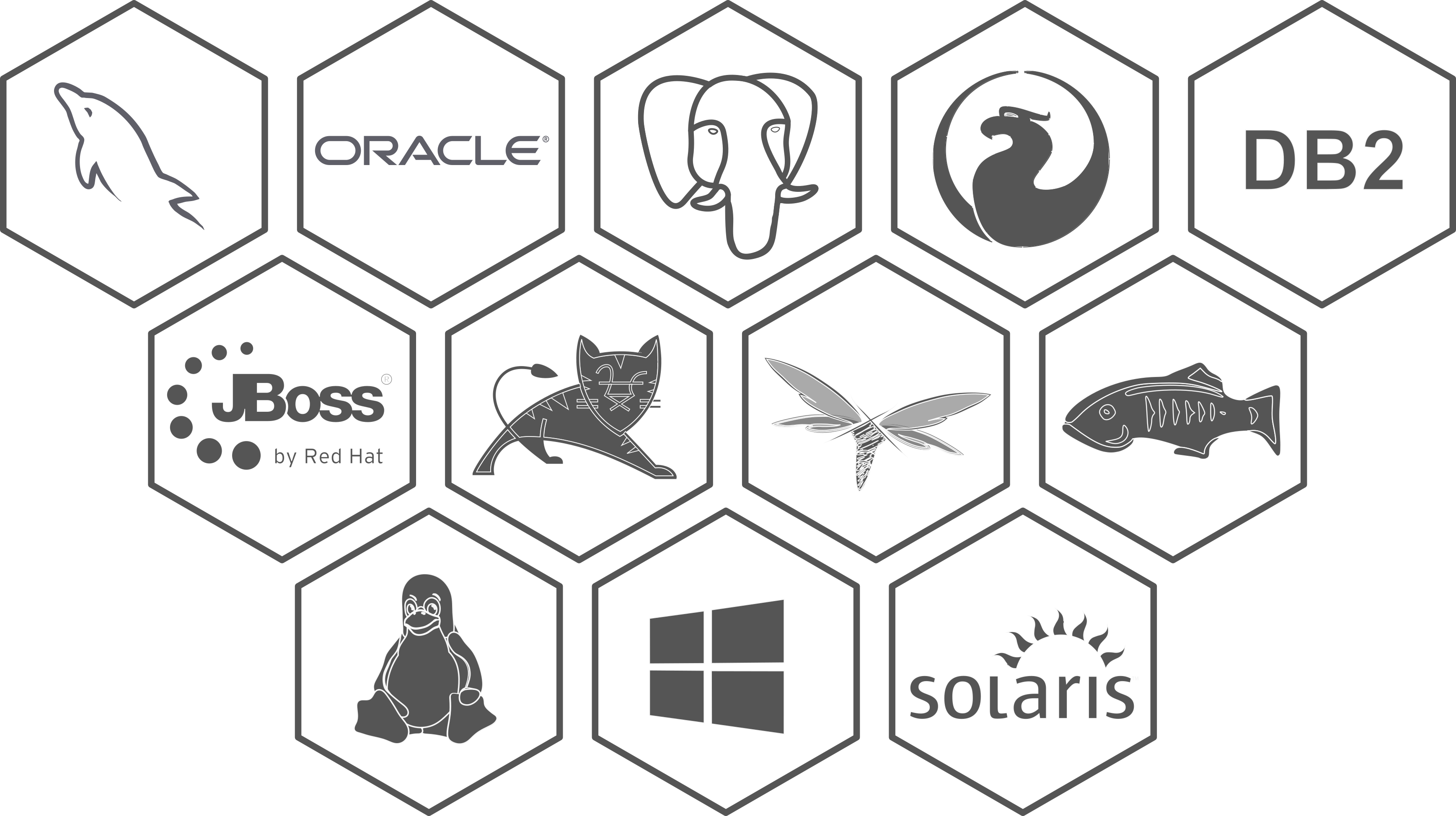 Connecting most common databases
(One of) BIRT's strength is the ability to connect to highly diverse databases simultaneously within a report. Derived from this ability is another advantage of BIRD Applications: You can use the access to databases for your reports bidirectionally for writing data, as well.