dashBIRD Studio: Self designed dashboards!
Up to date and an easy understanding of information is the prerequisite for a company's success today. The self-service package dashBIRD Studio enables business users to generate user-friendly dashboards for the immediate analysis of business processes and workflows. By applying the user administration, these dashboards can then be distributed as required.
Data analysis made easy
An extensive library of charts enables business users to easily create their own dashboards and link these to data made available for them. These dashboards can then be saved and shared with other users.
Optionally, queries can created using the integrated QueryBuilder or SQL statements.
dashBIRD and dashBIRD Studio share the same charts. Therefore, dashBIRD Studio can also be used for prototyping more complex dashboards. The generated result is then exported to dashBIRD for further processing.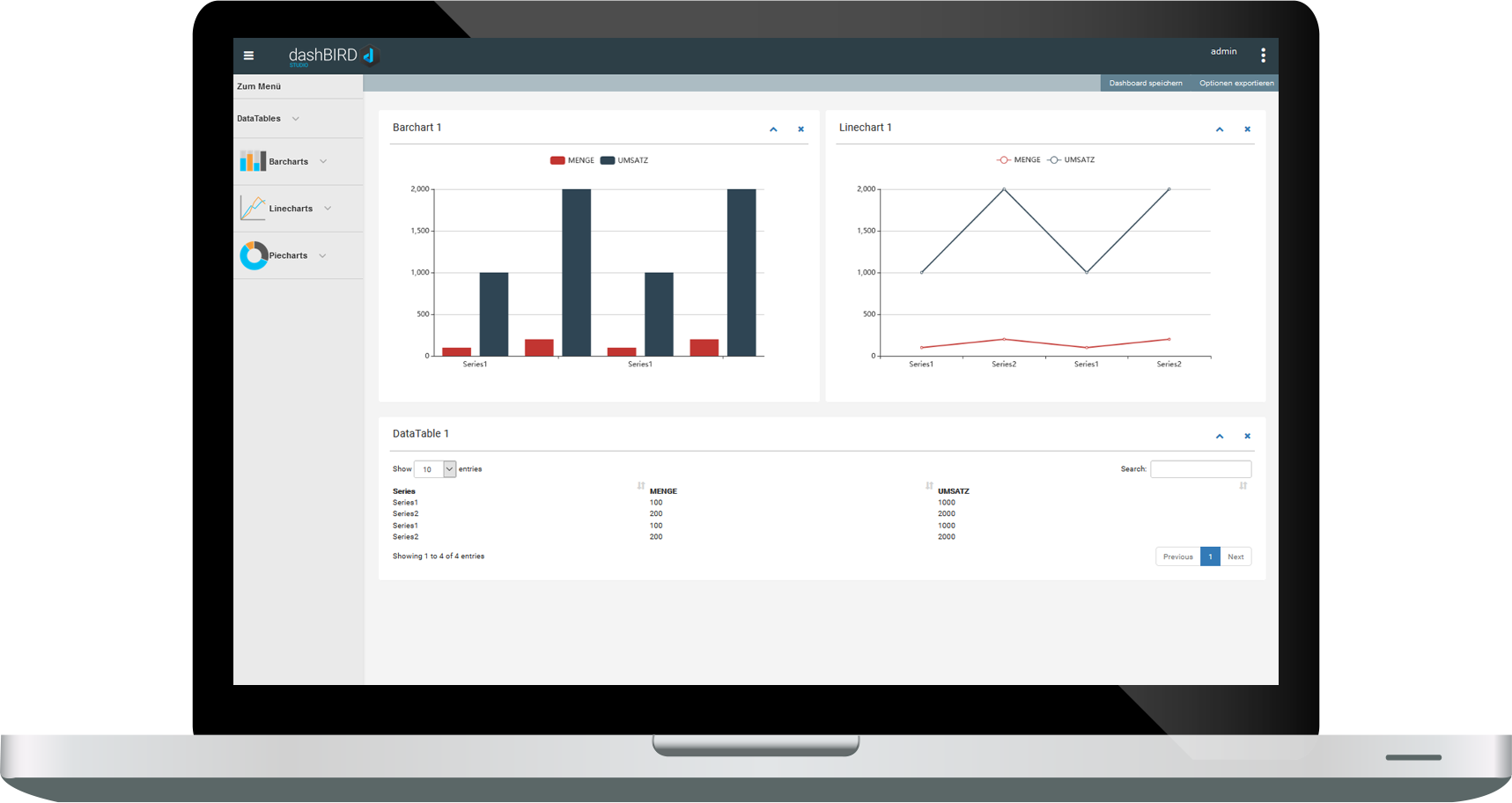 Your advantages with dashBIRD