Chart Manager: Intelligent and Consistent Chart Formatting
The Chart-Manager-Plugin simplifies and extends BIRT's chart formatting. Once you configured it, the settings can be transfered to all reports.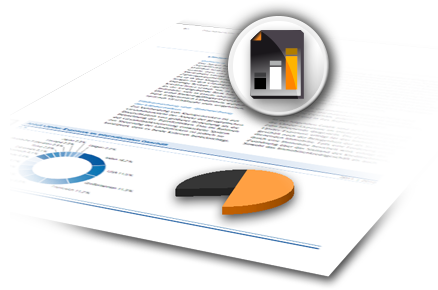 Consistent
Charts have a homogeneous feeling across all reports and retain the postulated corporate identity.
Intelligent
Charts will always be optimized for the viewer, no matter what data constellation occurs when generating the charts.
Individual
Using different layouts can give one report individual chart layouts for different purposes.
Chart- and Color-Manager
This plugin consits of two components:
The Chart-Manager optimizes the connection of data to chart layout.
The Color-Manager defines and manages colors not only in charts.
Chart-Manager-Functions
Compared to BIRT's standard chart output the Chart-Manager will give you the following improvements:
Color-Manager-Functions
The Color-Manager will bring you the following functions: