DACAR: Get a quick overview of all your Actuate Sources for the first time
DACAR (Documenting and Checking Actuate Reports) analyzes and documents Actuate Design and Library files. Data is exported into a SQL database. From there it can be used and distributed for different evaluation purposes and in different formats of documentation across networks. It is output as an pdf document.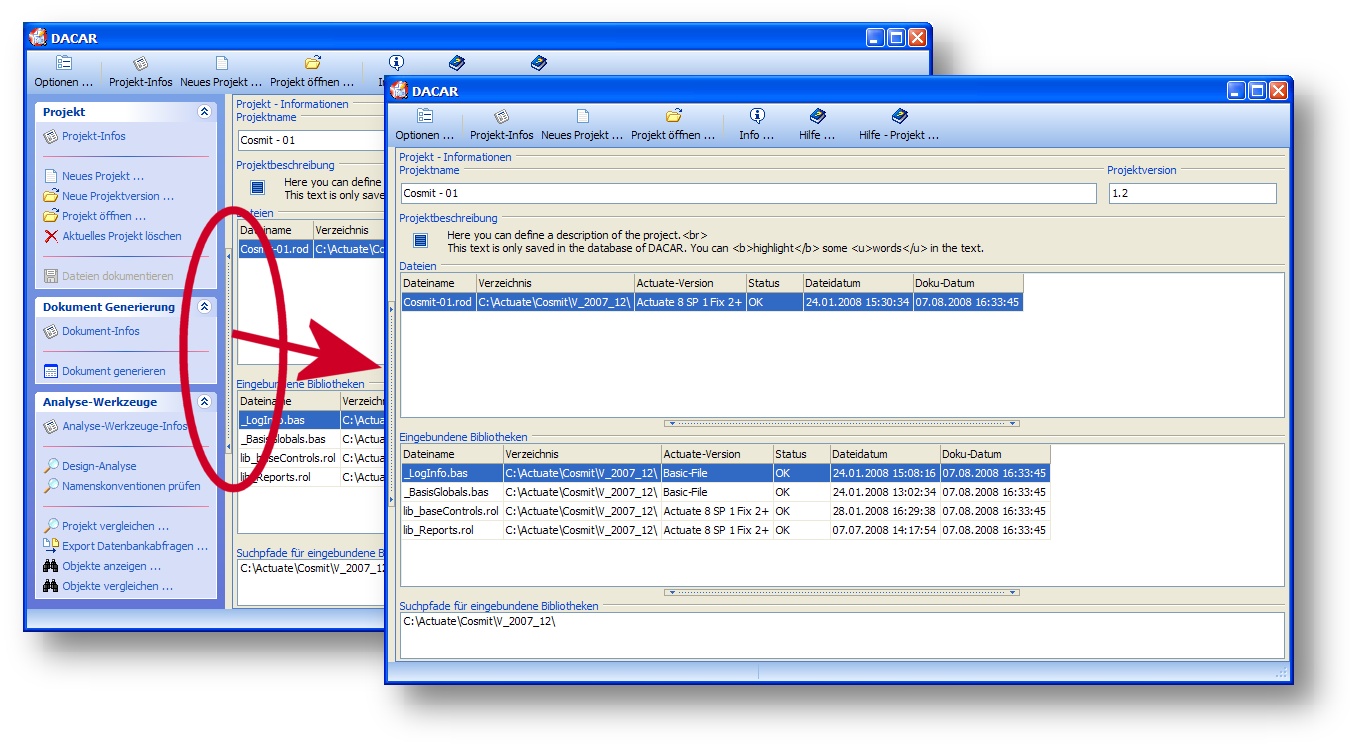 Userfriendly interface
DACAR comes with a userfriendly interface and allows you to issue a documentation. Furthermore, it gives you different evaluation and filter functions. The result can be accessed across the network. The output can be modified to fit your Corporate Identity.
More flexibility and more functionality
DACAR's intelligent filter functions and flexible displaying possibilities supports developers in finding integrated libraries, global and local parameters, defined classes with changed properties, overridden methods, or added variables. The entire report including its whole structure is documented.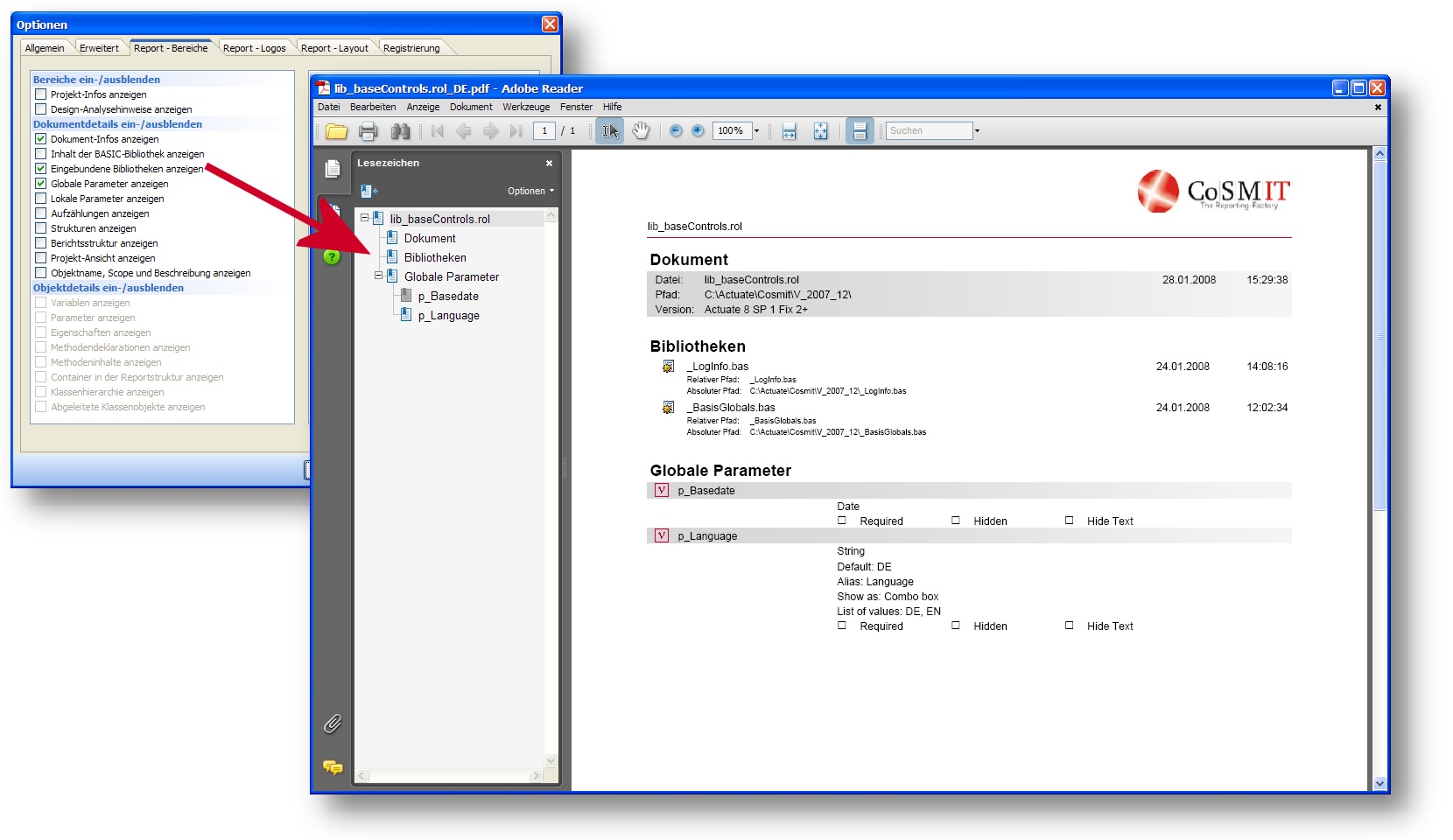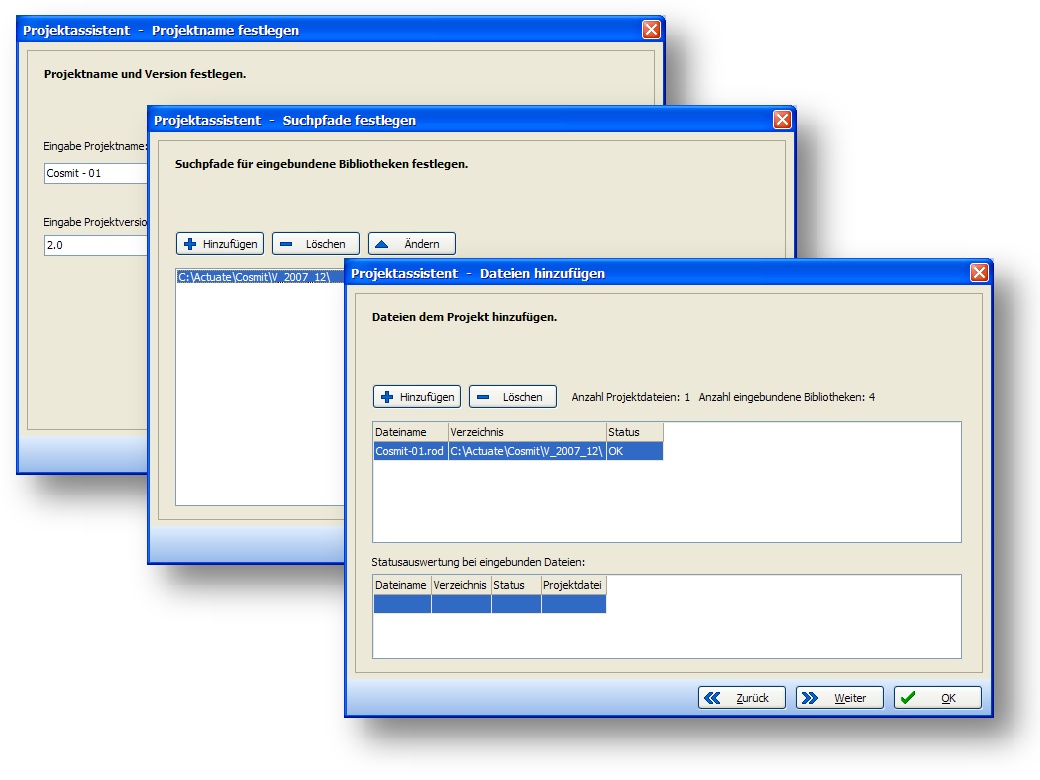 Improved functions
DACAR can compile entire comparisons of projects. That way it can compare different versions of report and track all implemented changes. Additionally the development progress can be documented and checked.
Structured File Formats
Reports that were developed with the Actuate e.Report Designer and e.Report Designer Professional can be read as single reports or (in the case of connected reports) a project.
Currently DACAR supports the following file formats:
Actuate 6
Actuate 7
Actuate 7 SP 1
Actuate 7 SP 2
Actuate 8
Actuate 8 SP 1
Actuate 9
Actuate 9 SP 1
Actuate 9 SP 2
Actuate 9 SP 3
Actuate 10
Actuate 11
Overview of additional functions
TRADUI DACAR splits your Actuate report into components and automatically issues a coloured and visually appealing (as well as extensive and easily readable) documentation. DACAR helps to save you a lot of time in developing Actuate reports.